Well here at Miakoschka Siberians we are so proud to announce that Miakoschka Artic Star. He not only won two Supreme exhibits at the 2015 Royal Sydney show, he also went on to win SUPREME OVERALL EXHIBIT of the show.
Artie competed against the cream of all breeds of cats from all over Australia with over 400 exhibits on display it was narrowed down to just one winner ARTIE!! We are so proud of him and thanks have to go to Les for all he has achieved with Artie. When I gave him Artie one of my first white babies I asked nothing more than he show him for me. Les has done this and so much more for our beloved breed so thank you Les. Here are some of Arties winning loot. I don't think they need to buy him any food for a while.


What a stunning year of achievements for these Miakoschka Cats
We are so proud that our fabulous cats are doing so well around the country. Champion Miakoschka Artic Star had another fantastic year placing. Reserved Desexed male cat of the year 2014 in CFA NSW. Thanks to Les for showing him off to his full potential!
Miakoschka Jarodali had another fantastic year
Once again taking out Entire Longhair Cat of the Year 2014 with FCCV vic. What a stunning achievement once more by Sue Thompson…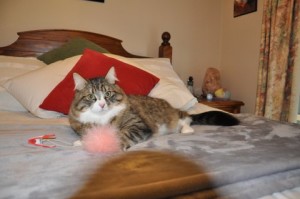 Miakoschka Versace
Another stunning young boy owned by Karen Blake in Tasmania. Versace also did well with his win of Longhair Cat of the Year 2014.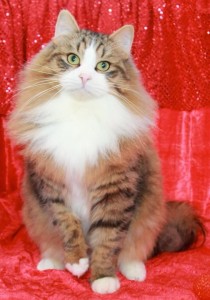 Miakoschka Sheze Tabitha
Did so well in her class this year taking out QFA northern Reserve kitten of the year 2014. Well done Barbara.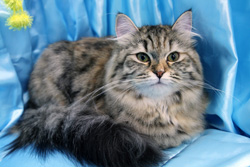 Champion Miakoschka Artic Star
Star wins again with another great end to the year. He was placed in CFA NSW. Third Desexed male Cat of the year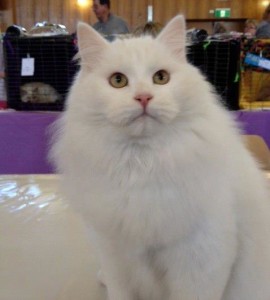 Star was awarded the "Desexed Male Kitten of the Year Award in CFA NSW. Well done Artie and thanks go to Les for promoting him so well.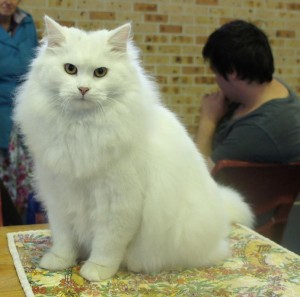 Miakoschka Jarodali FCCV VIC
Jarodali achieved "Best Long Hair Cat of the Year! This lovely boy also won "Desexed Male Kitten of the Year" in CFA NSW. 2012 Desexed male kitten of the year 2012 in CFA NSW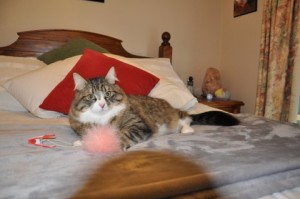 "BEST LONGHAIR EXHIBIT" at the Brisbane Royal Show
Wonderful news our for our special girl… Silver DG Champion Miakoschka Jamira won "BEST LONGHAIR EXHIBIT" at the Brisbane Royal Cat Show. An impressive win for her and not only her, we also won "BEST LONGHAIR KITTEN" with Miakoschka Georgia, owned by Barbara Gallagher in Cairns, QLD Australia.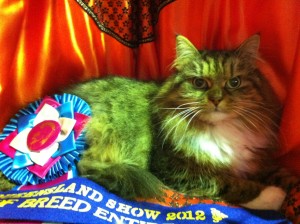 Barbara and Georgia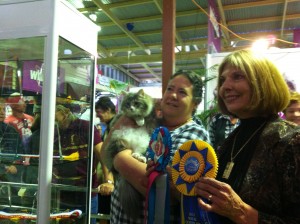 Grand Ch Juniskars Grdon Gemella
Grdn was awarded "Best of breed Siberian" by CFCCQ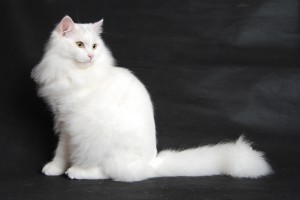 Siberian Cat News from Germany
Miakoschka Tristan on 17 December 2011 became on the show in Duisburg (Germany) a new World champion!! Also at the same show he was awarded: "Best in Show", "Best of Best" and "BEST OVERALL"!!!! We are so proud of him.
Featured below: This is our first Siberian kitten now grown up He left us and now lives overseas with his new family in Sweden. Thanks go to Johanna & Jim Hallison for taking such wonderful care of him. Here he is with his latest award of Supreme Premier Miakoschka Sylvstr.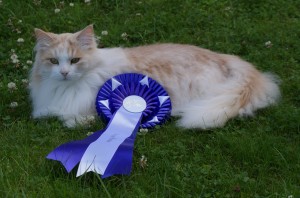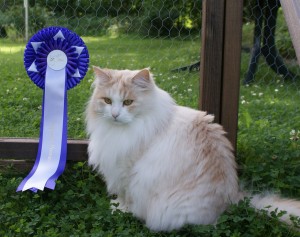 Great European Champion Miakoschka Nadeshda</h4
Thanks to Hans and Barbara Schmidt for taking the time to care for so well and show Nadeshda to gain her titles in Germany www.sibirischekatzenvonarzan-kurgane.de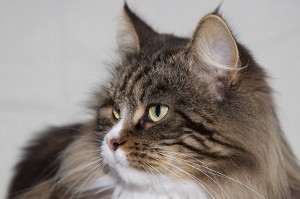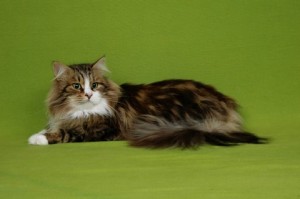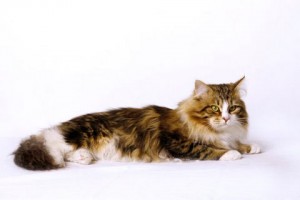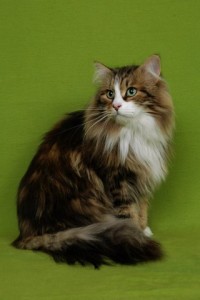 Grand European Champion Miakoschka Tristan
Thanks go to Angela for presenting Tristan so beautifully she tells; us "he has at most shows become nominated for Bis and very often BIV. Also he has several times been nominated as best in show. At his last show he became BIS and BOB. We are so proud that he has done so well for her there. Stay tuned for more news from Miakoschka Siberian Cattery.