Updated August 20, 2017
Miakoschka Siberian Kittens
NEW! We have new babies! Overnight Miakoschka Fireworks and Belshazar von der Selena presented us with five healthy babies…
We are expecting babies in October from Zanda We can confirm they will be black tabby and also with white. Zolotka has a litter due in October: This mating will be black and whites and girls will be solid black tortie and whites. Lesina will have her litter towards the end of September they will be red and white boys blue and white girls and boys and blue tortie and white girls. Photos and updates to follow. Thanks, Marie
To reserve a kitten, it is very important you are on our waiting list (details below). Many people are finding out about our wonderful Siberian cats and would love to have one, so we are working on a first in basis. So if you have paid the deposit to secure your order on our wait list you will be given first option on a kitten that becomes available that fits your individual requests for colour and sex.

What You Need to Know
Purchasing a Miakoschka Siberian Kitten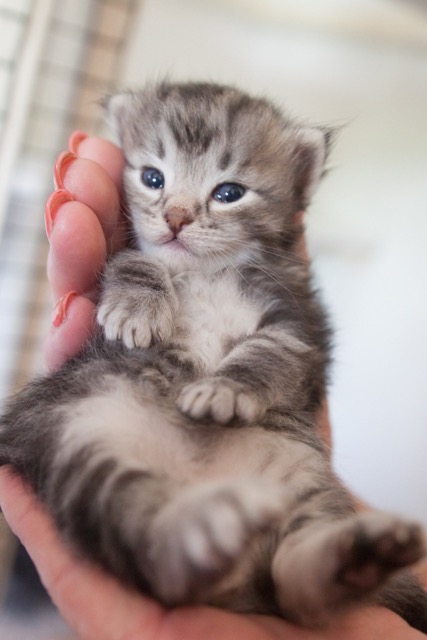 What you need to know… We get many inquiries for our Siberian Kittens and due to the high numbers of requests to be on our 'waiting list', we have decided that some order was required, so that anyone who is really committed and keen to secure one of our Miakoschka babies, has preference over other inquiries to be placed onto our waiting list.
We kindly require a $100 non-refundable deposit. Once you go onto secure a kitten a holding deposit of $400 is due and this will be deducted from the total price of a pet at the time of securing a kitten from us.
Why Miakoschka Siberians?
We currently hold the most diverse gene pool in the country. We breed as closely as we can to the breed standard and strive to keep the outstanding type as seen in my cats on my site. We show every month in Queensland and often interstate and you can arrange to see us here as well if you are unable to visit our home. From time to time some of our kittens are kept either for our use or our breeders here may choose to select a kitten to add to the gene pool they are working with. All pets will then be made available once we have evaluated our babies and these will be offered for sale to families on our wait list in order of sex and colour preferences and inquiry dates.
We breed so that we can share our wonderful Siberians with you and your family.We have spent many years in the introduction and sourcing of the gene pool we are currently working with. Our lines include many well known catteries from all over the world. We have imported from the USA, Norway, Japan, New Zealand, Sweden Ukraine and more recently Germany!
We are registered breeders with Queensland Feline Association and we abide by their regulations. All of our Siberian kittens are registered with QFA Inc and pedigrees are provided with each kitten. We also prefer that the new family select the name of their choice for the papers and ask you to consider this once you have settled on a kitten.We are also registered with our local body Morton Shire and hold approval to breed with our cats.
The First Twelve Weeks
Miakoschka Siberian Kittens are very special to us and we raise them with all our attention and loving care. The first twelve weeks of their lives are shared with our day to day lives and goings on within our home to ensure that you have an adorable well adjusted and socialised Siberian.
When our Siberian kittens leave us at Twelve Weeks of age they will be:
Litter trained
Fully weaned and eating a balanced diet
A yearly booster needle and regular worming will be required to keep your Siberian fully protected
Prior to your kitten leaving us we will ensure regular worming is up to date. We use Popantal and Milbemax wormers. If flea control is needed we use and prefer Advantage for Cats. When leaving our home we will ensure that your Miakoschka Siberian Kitten will also be bathed and presented to you in a clean and well groomed manner and also will be free from any parasites. Dietary requirements general care info and a kitten pack with goodies and a few toys including a special blanket will be provided free of charge as well. At *twelve weeks of age the final vaccination will be given and their final health check is completed.
Placement Requirements
Placement of our pets is our utmost importance and we welcome contact with prospective owners at our home or shows. Please contact us to arrange a suitable time. We prefer that ALL of our Siberian kittens are cared for in the way we care for them and to do this we request:
• That they are kept safe from cars
• Other stray animals
• Wildlife
• Ticks
• And theft…
With this in mind, we seek indoor pet homes only. If you think that you will not be able to offer this then we prefer you contact someone else that is happy to have their pets outdoors.
After Your Kitten Selection
Once you have decided on a particular kitten, if you are not able to visit us we are more than happy to keep you updated with photos so that you can create an album on your new kittens first few weeks of life and growing up until it is able to leave here. We do welcome visitors to our babies once they are vaccinated. (Note: We do request that you do not visit another cattery on the way to our home) Our kittens are used to our own environment, so we would like you to be aware that disease can unknowingly and inadvertently be transferred from one place to another. We ask that you respect this condition of visitation and will not put any of our mums and babies at risk!
Collection of Your New Family Member Process
This includes desexing (prior to leaving) two vaccinations micro chipping, six weeks free pet insurance with Pet Plan, health check and pedigree papers in the name chosen by the new family. We will also provide a detailed diet sheet so that the diet remains as close to our recommendation. Grooming instructions and care information a kitten pack including some of our wonderful toys as seen on our online store. If collection is from our home we also include a 2kg bag of Royal Canin kitten food and information kit. If this is not possible we will include a snap lock bag of the same diet for your kitten.
We will also arrange interstate or international transportation at very competitive rates. Please ask for a quote we do not inflate this price to the new owner our preferred local agent for domestic travel is APAT. International freight is all handled by me so that your new kitten goes directly from my home onto the international flight. We aim to create as little stress as possible in the arrival of your new pet from our home to your home.
Making Final Payment
The week before collection or transportation the balance owing must be paid.
Additional Supplies – We've got you covered!
Prior to leaving we will be able to advise you on diet litter trays and products that we find great, so that you will be able to have time to get all you need on hand for your kittens arrival. We also have an extensive range of cat toys, cat grooming supplies, cat carry cages and soft cat beds that are available on site at our cattery and also 24/7 in our Online Cat Shop! visit us at http://www.onlinepetshops.com.au
We have spent a lot of time investigating the very best to keep your kitten and your family amused with the antics of a kitten so please take a look at our site.
We will also advise and work out with you a suitable time that your kitten will be available to come home. (This will be after the twelve week vaccination is completed)
We will also have desexed and micro chipped your kitten by this stage.
At eight weeks of age we will begin the first round of vaccinations worming and health checks.
At ten weeks of age your Siberian kitten will be desexed and micro chipped.
At this stage we will need to know your full contact details including all phone numbers and addresses prior to this appointment.
At eleven weeks of age prior to your new Siberian kitten being ready to come home we will contact you to arrange collection or shipping details.
Kitten Allergy Testing
Also we advise should you require testing due to allergies please also discuss this with me, prior to proceeding to pay a deposit. We will not place a Miakoschka Siberian kitten into a home where allergies are an issue prior to the prospective owner testing to ensure our babies will be suitable for your situation. We have many owners that are more than happy to assist in allergy testing and this can be arranged with someone closest to you. We do not charge for this service. We are also available on weekends time permitting to have prospective owners arrange a visit and meet our wonderful Siberians. Find out more on special Hypoallergenic Cats page…
Our Miakoschka Support & Requests
When you decide to purchase a Miakoschka Siberian Kitten from us, we offer ongoing support and love to get feedback on our babies. We also request:
Confirmation of the kittens arrival if they are being transported to you and within the first week we like to know how they are settling in. In saying this we also love to get updates whenever you have time so please feel free to contact us at any time!
Please remember: The purchase of a Miakoschka Siberian kitten is for the lifetime of the cat which can be as high as 20 years. Should you have a problem keeping your Siberian cat at any stage I request that you advise me as soon as possible so that I can assist if required for re-homing of your pet. Whilst we prefer that this does not happen we understand there may be extenuating circumstances that may prevail. *Please note that the reservation deposit is non refundable except at our discretion.
Pricing / Payment Details
Miakoschka Siberian Pets will be charged as per my quote and the price agreed upon via email confirmation.
Miakoschka Siberian Breeding and/or Show Cats are POA. (conditions apply and need to be personally discussed in full prior to a kitten being offered for sale)
Payment Terms: The reservation deposit and final payment owing on your kitten can be paid in several ways:
Cash
Cheque
Bank deposit
*Paypal
*Paypal surcharge of 4%. PLEASE contact me prior to this and I will send you the correct account information you will need to proceed further). Note: You do not need to be a member of Paypal to avail yourself of this option. I am more than happy to also speak with you if you have any questions that you may like to clarify before proceeding.