Memories
Here we say farewell and share pictures and thoughts of of our special girls and boys, who are no longer with us.

Miakoschka Starsha
A special girl left us suddenly on January 14 , and we will never forget our gold Star!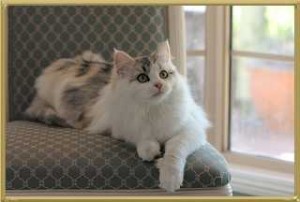 Sibano Zena Warrior Princess
Sibano Zena Warrior Princess came to us after a long wait and she was finally here, my girl was home. She was such a special girl for me and brought with her pleasure and so much hope. Zena died tragically on April the 18th at just 19 months of age due to a fall and even though she battled to survive her injury to her and her babies, in the end it wasn't meant to be. Zena was only with us for such a short time and for the time we had together I have to treasure, knowing that she loved us and had a great life, but she is to me irreplaceable, she was my special girl.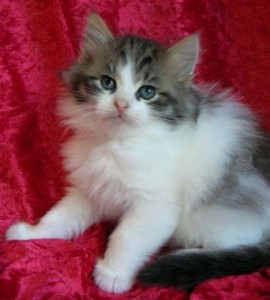 Miakoschka Mikhail
Mikhail was the much loved pet of Mal & Lyn Todd in Port Macquarie and sadly he lost his life to a incorrect development in his liver known as liver shunt. This is not a common thing in cats but is seen from time to time in all breeds.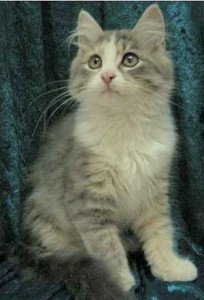 Miakoschka Feodora
Feodora was the much loved pet of Winnie Yu in Singapore and she sadly died before her time. She had a rare tumour growth on her liver which was inoperable, so sadly she had to be put to sleep.
View more of our special cats on on our Siberian Gallery Page