Looking for Siberian Cats for sale in Brisbane? Ok, you have come to the right place! We are Australia longest and most award winning breeder of the majestic Siberian and are happy to help you get on our list for the next available litter of Siberian kittens from our storied cattery. In this post we will discuss the breed and show you exclusive pictures of our Brisbane Cattery, located in Burpengary, QLD.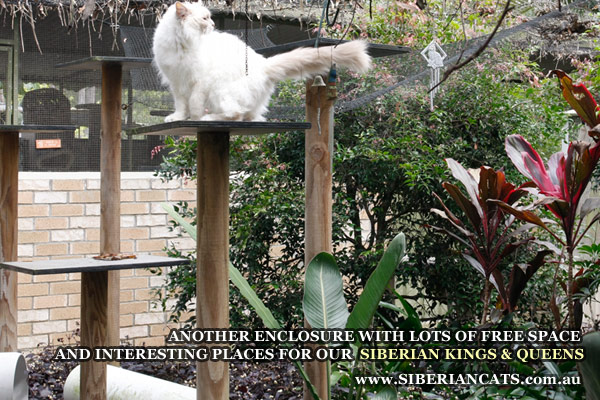 Why Siberian Cats Make Great Brisbane Pets
What makes the Siberian Cat so great? Their loving and loyal nature simply cannot be beat! Live in an apartment? No problem, the Siberian Cat thrives indoors and and I always do recommend this. Another great reason – they are to most, hypoallergenic cats that many first time cat owners get thrilled to experience. Imagine having your friends over even allergy sufferers and them having no reaction at all, I have heard this happening time and time again.

About the Siberian Cat
Siberians are a large, strong breed of cat which can take up to five years to mature. They are extremely athletic and very agile, being able to leap great distances. Their muscles are outstanding and powerful with large and firm rounded paws.
The overall appearance of the Siberian cats for sale in brisbane at our cattery, are of a cat of great strength and size with an excellent physical tone. Oh and their coat is amazing and must be seen to be truly appreciated 🙂 They have a very alert and sweet facial expression and are very very attached to their owners.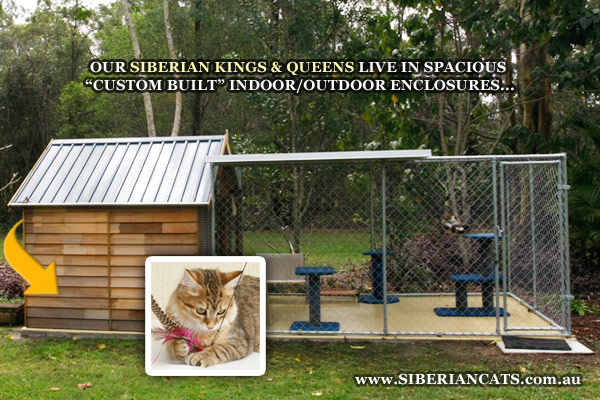 Get in touch?
I am very happy to be able to be the first to get this breed off to the ground here in Australia and the genuine interest in establishing the breed here in Australia has been awesome. We look forward to promoting this wonderful cat as much as we can and if you are in the Brisbane, Sunshine Coast, or Gold Coast Qld area do stop by and visit us. I hope many will continue to fall in love with the Siberian cat as we have an I am sure it will put its paw print up there with the rest of the breeds we now see here in our country as one of BEST cats to own and cherish.
~Marie Mahoney, Founder of Miakoschka Siberian Cattery